Asura's Wrath - Kai
Type:
Manga
Chapters:
Unknown
Volumes:
2 (Complete)
Published:
Sep 26, 2011 to Jul 26, 2012
Genres:
Action, Drama, Shounen, Supernatural
Authors:
CyberConnect2 (Story)
Kunihiko Okada (Story)
Kei Ichimonji (Art)
Capcom (Story)
Serialization:
Newtype Ace
Asura's Wrath - Kai follows the titular character, the demigod Asura as he seeks revenge on the other pantheon of demigods who betrayed him. Asura's Wrath blends elements of Asian mythology with contemporary science fiction.
Taken from the videogame, this manga goes beyond the mere transposition of paper to create a compelling comic able to satisfy both lovers of the videogame version both readers in search of an adventure story!
Story
[
]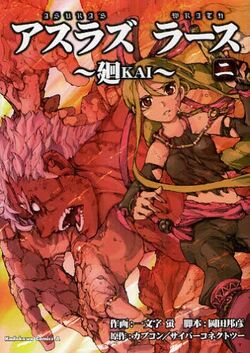 Once a revered deity, Asura was betrayed by his companions, the Eight Celestial Guardians, and stripped of his powers.
Consumed by anger at the injustice suffered, Asura discovers the ability to channel this anger to unleash in battle and decides to use it to take revenge on those who have betrayed him.